Collaborative Framework:
Over the course of two intake conversations, Kiley Brandt and Sonnenzimmer, sat down to talk with Professor Jeremiah Murphy of Florida State University, about the Holographic Principle and generally exchange ideas around image events in physics. This encounter built the framework to think further through flatness. Thereafter a script was developed to translate and perform the flatness discovered and felt. The cumulative product of this script became a zoom performance.
https://www.sonnenzimmer.com/three-sides-of-a-line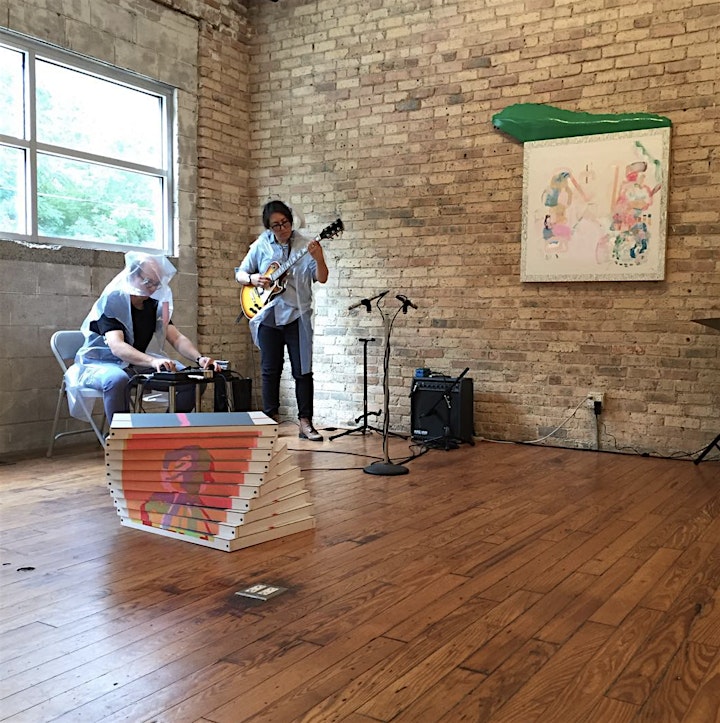 Sonnenzimmer is the collaborative practice of artists Nick Butcher and Nadine Nakanishi. Their work investigates and challenges preconceived notions of the graphic arts. Their experimental studio was established in 2006 in Chicago. Together, they explore the physical and psycho-physical nature of visualization through image-making, sculpture, writing, publishing, exhibitions, design, music, and performance. While they move through an array of media, their focus is on triangulating a deeper understanding of graphic expression at large.
IG: @sonnenzimmer